| | |
| --- | --- |
| Posted on February 11, 2013 at 8:08 PM | |
Baby Boomers are definitely having an impact on housing trends as they demand more sophisticated options and choices for their housing.  Some are selling off the homes in which they raised their families and moving to smaller houses near their children, or to locations with milder climates. Others are planning to stay put and redesign their homes to meet their changing lifestyles.    
Whatever the choice, stay or move, there are certain design features coming into greater demand that reflect the preferences of the Boomer population -- and builders are paying attention.    
First floor bedrooms and bathrooms.  According to the National Association of Home Builders, more than 40% of new homes have master suites downstairs, a 15% increase over the past decade.  It's the Boomers' desire to not have to climb up and down stairs that's driving this trend.    
Larger bathrooms that include dual vanities and curb- less showers.  Even this "stay young forever" generation can't avoid the aches and pains that make a walk in shower such a joy.  These showers have now become showpieces on their own, outfitted to the hilt with beautiful tiles and stone, multiple shower heads, jet sprays, even steam.    
Flex space.  This is an extra room that can easily adjust to a person's changing lifestyle.  So the space might start out as an exercise room, turn into a home office, then later serve as a guest room or caregiver's room.
Central control centers.  Baby boomers are tech savvy and they want all the best and newest tech amenities.  Control centers for Wi-Fi, security, lighting, heating along with systems that manage all media sources are often requested.  Media rooms with surround sound are becoming more common for this group, who now have the time to enjoy it.   
Wider doorways and hallways tend to make a house look more gracious, are easier to navigate when moving large pieces of furniture, and have the added benefit of increased functionality and accessibility should anyone wind up wheelchair bound in the future.   
Bigger windows and increased lighting.  To accommodate a person's need for increased lighting as they age, builders are adding larger windows to let on more natural light.  At the same time under cabinet lights and stairway lights have also gained in popularity.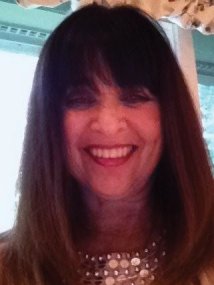 Susan Luxenberg 
   President
   HomeSmart LLC
Categories: Homes for a Lifetime
/