| | |
| --- | --- |
| Posted on May 1, 2013 at 3:05 PM | |
The problem of elder abuse is not going away.  With millions of cases of elder abuse reported each year, this has become a very serious issue.   Maybe it's a combination of more seniors sharing homes with their families and the stresses most people live under today.  Certainly the struggle to care for an elderly adult who is sick or impaired, either physically or mentally, along with the financial burden of caring for an elderly individual, can cause stress on a caregiver and increase the likelihood of abuse.  
The victim is often female, over the age of 75, dependent on the abuser, isolated and frequently impaired.  The abusers are frequently financially dependent, isolated, inexperienced, unrealistic and impatient caregivers.  And while abusers can be spouses, children, hired caregivers, or any other adults with whom elderly individuals have contact, the greatest risk for the victim comes from those with whom they live.   Family dynamics are a major contributing factor to adult abuse; it is known that in 90% of all reported elder abuse cases, the abuser is a family member. Researchers have estimated that anywhere from five to twenty-three percent of all caregivers are physically abusive.  
What are the indications that someone is not being treated with proper care?  Each state might differ slightly in its definition, but the following comes from Florida's Department of Elder Affairs:
Physical Abuse is the infliction or the threat to inflict physical pain or injury on an elderly person. This includes pushing, striking, slapping, kicking, pinching, restraining, shaking, beating burning, hitting, shoving or other acts that can cause harm to an individual.
Emotional or Psychological Abuse is the infliction of mental stress, pain, or anguish through non-verbal or verbal actions including  verbal berating, harassment, intimidation, threats of punishment of deprivation, criticism, demeaning comments, coercive behavior, isolation from family and friends.
Financial Exploitation involves improper use of the victim's funds, property or assets, cashing checks without permission, forging signatures, coercing or deceiving an older person into signing a document, using an ATM card without permission.
Sexual Abuse is non-consensual sexual contact of any kind including assault or battery, rape, sodomy, coerced nudity or sexually explicit photographing
Neglect is indicated with unexpected or unexplained deterioration of health, personal care,  or living situation, inadequate food, clothing and/or shelter.
We all need to become educated about what elder abuse is and how it can be prevented.  In the event that you know an elderly individual who is the victim of abuse, there are many resources from public authorities to legal professionals, you can contact.  Bottom line --  if  you believe someone you know is the victim of elder abuse, seek help.   You can call the toll free hotline: 1-800-96-abuse.  All calls are confidential.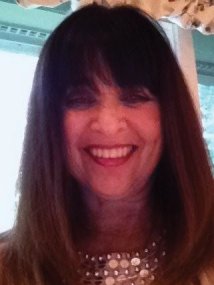 Susan Luxenberg
    President
    HomeSmart LLC
Categories: Other Resources
/