| | |
| --- | --- |
| Posted on July 15, 2013 at 6:41 PM | |
We've recently worked on a number of bathrooms needing modifications, all for clients with vastly differing physical issues.  Regardless of the underlying issues, however, the remedies are the same –  building walk in showers, replacing low toilets with higher ones, and widening doorways seem to come along with most bathroom modifications. 
A recent project  involved widening a standard bathroom for scooter accessibility which resulted in opening one of the bath walls into an adjoining bedroom closet, removing an old tub so as to build a walk in shower, shifting the location of the toilet, and removing a standard vanity so as to build a roll under one.
Here's the original layout of this 8' x 11' bathroom: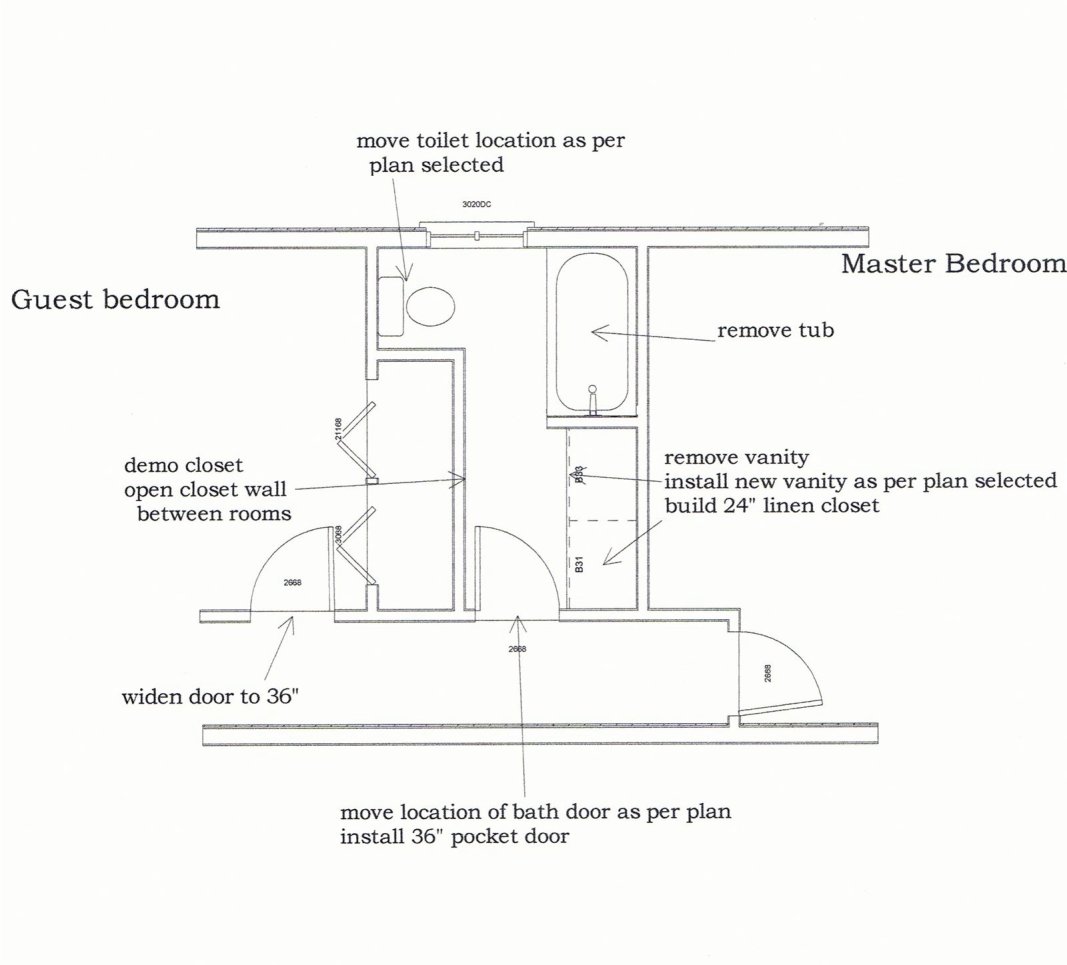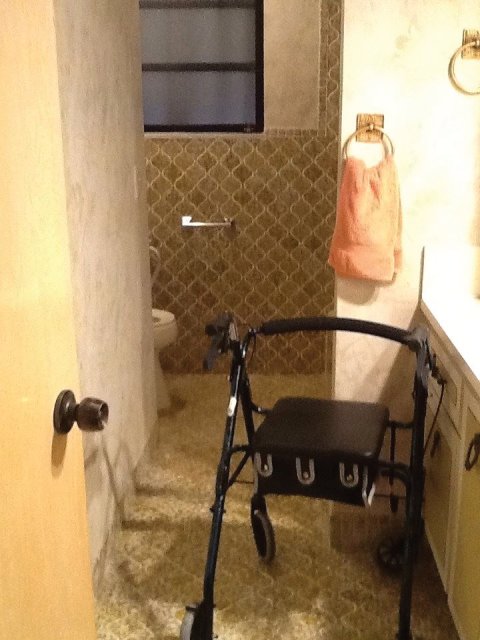 View of the existing bath from the doorway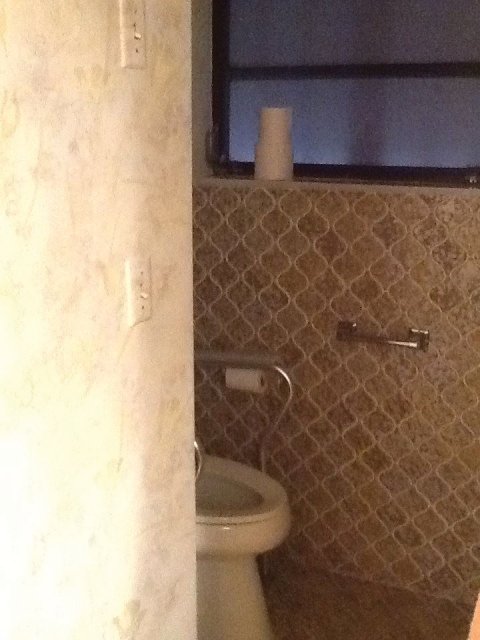 crowded toilet with little access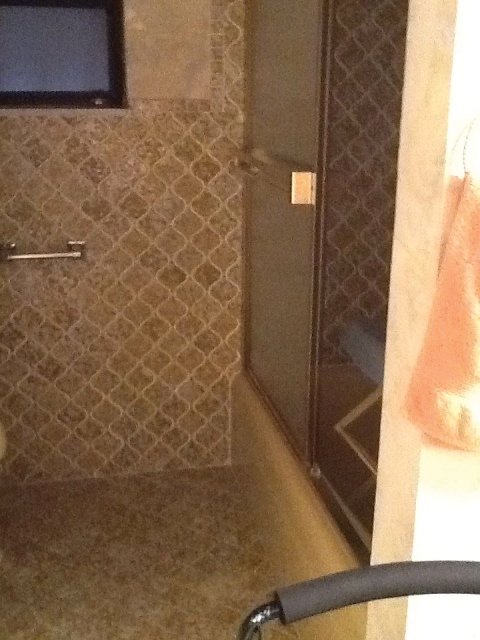 Standard bathtub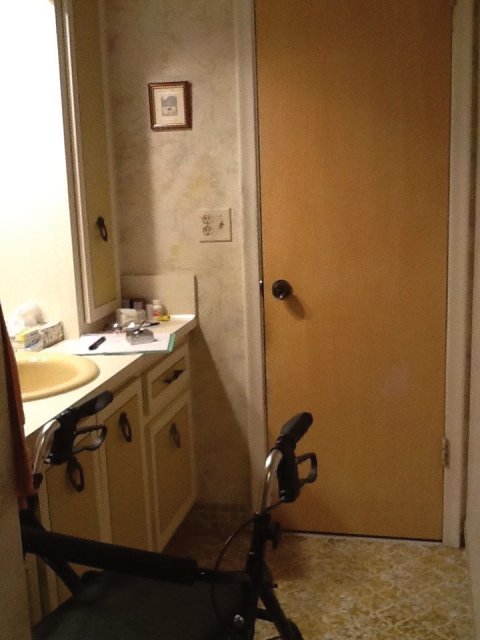 Narrow doorway 

To accommodate our client who who wanted to bring her wheelchair or scooter into the bathroom, we needed to create a wide turnaround area that would allow her to move freely between toilet, shower and vanity.  We designed the following layout: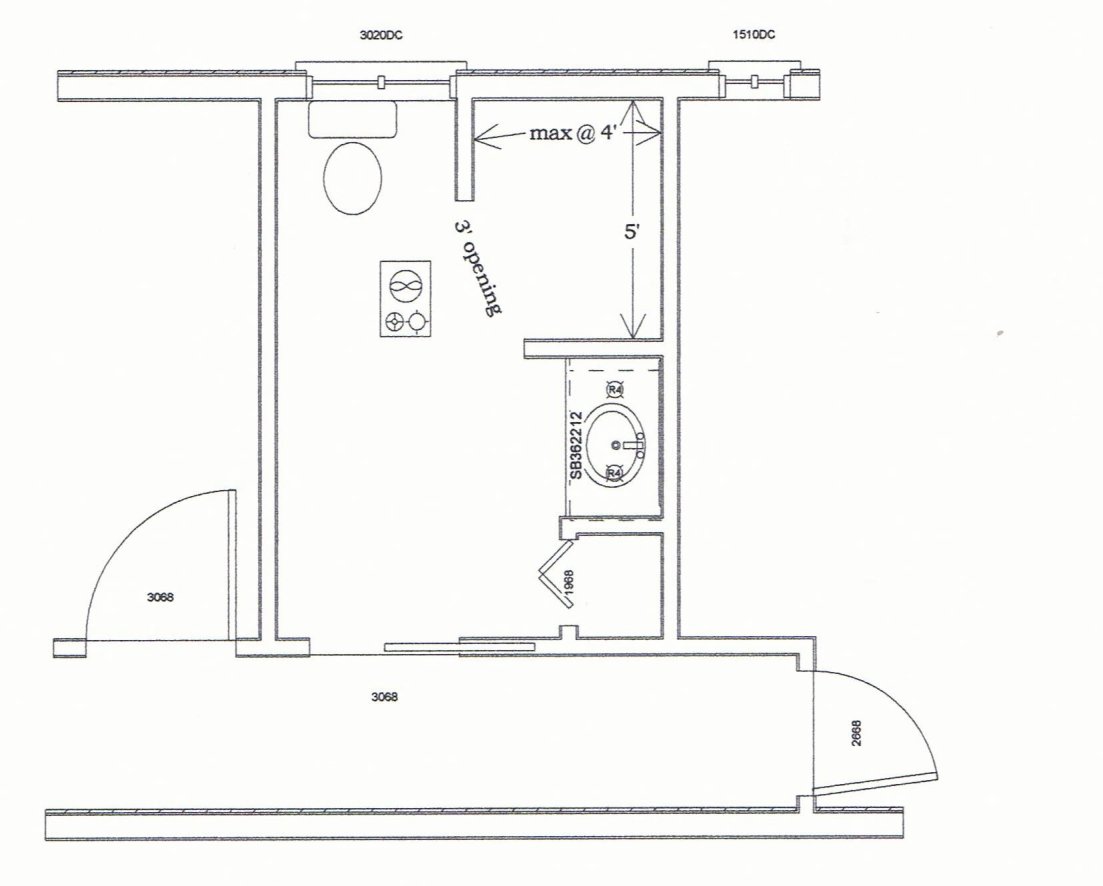 The general scope of work was as follows:
·         Remove the wall between the bathroom and guest room closet and close in the closet from the guest 
          bedroom side to gain an additional 3' of width in the bath (new bath size: 11' x 11')
·         Shift the location of the bathroom door and expand it to 36"
·         Build a curb-less shower , enclosed by two ½ walls topped with glass panels
·         Move tub drain location and replace with trench drains along shower walls
·         Install new tile walls in shower, floor to ceiling, and behind toilet
·         Install new tile floor throughout bathroom and into shower
·         Relocate existing electrical to work with new fixture location
·         Install can lights over vanity and toilet and fan/heat/light adjacent to shower
·         Remove the existing vanity and replace it with a 36" roll under counter, new sink and faucet
·         Build a 24" linen closet adjacent to the vanity
·         Paint bathroom
·         Install new 36" hinged door for guest room
·         Rebuild guest room closet on alternate wall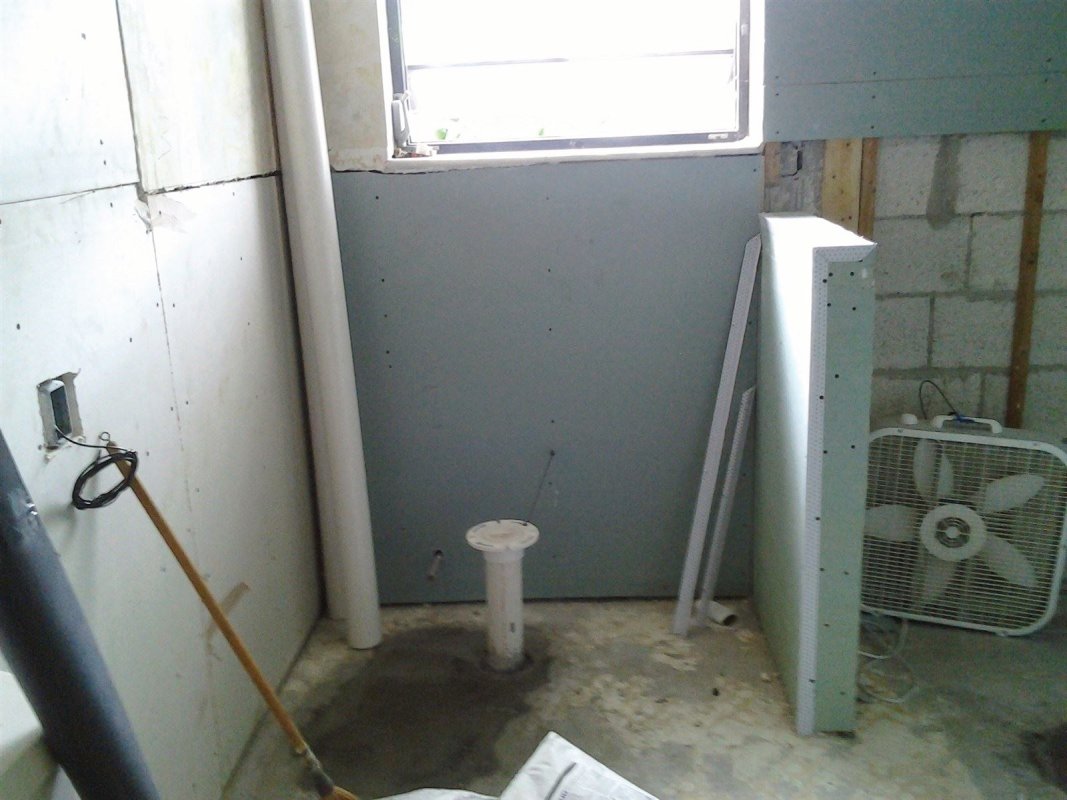 Toilet plumbing was relocated to the adjoining wall for direct access from doorway and sufficient room to maneuver.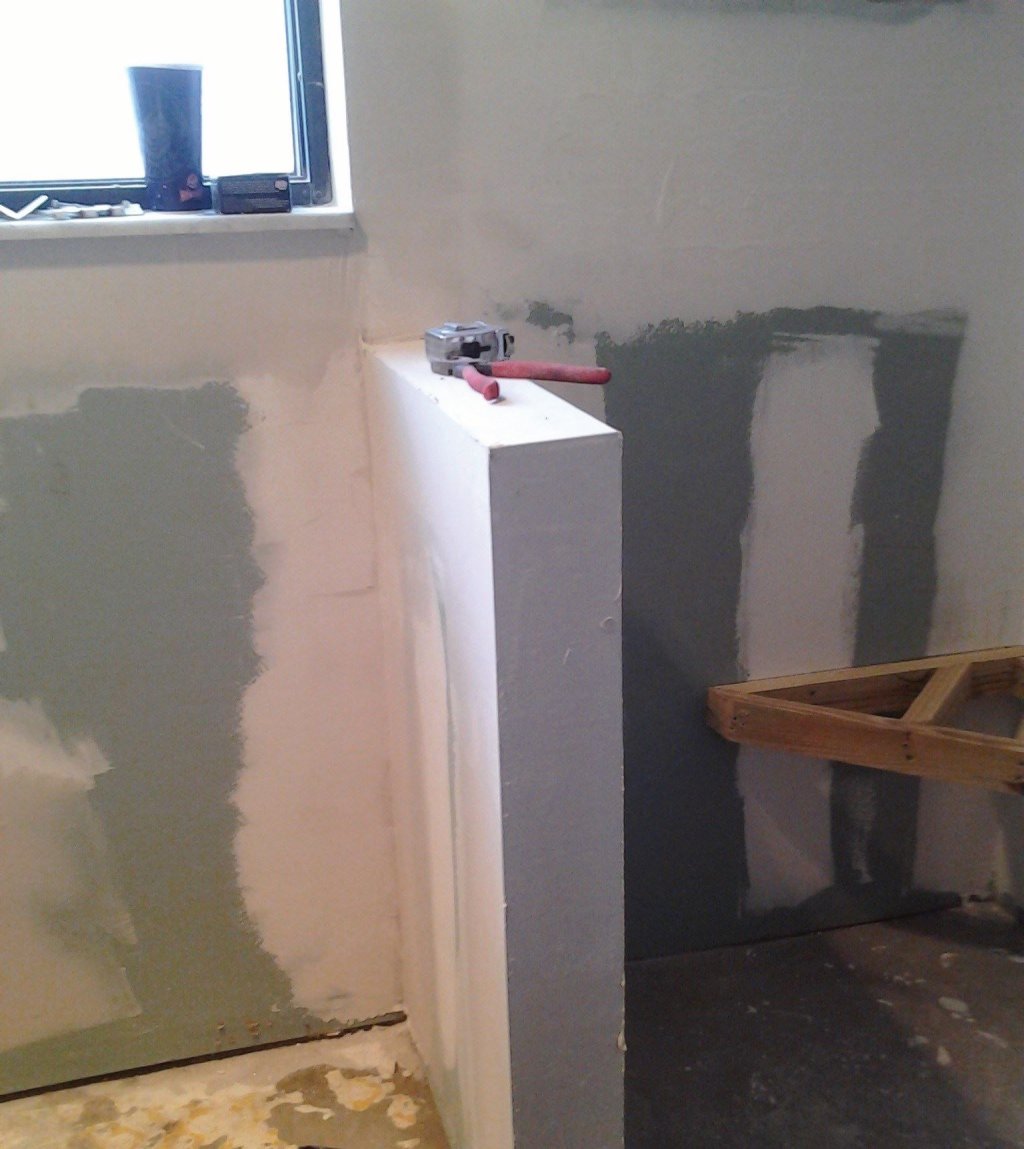 Shower walls in process; you can  see the wood framework in the corner for a floating corner granite shower seat.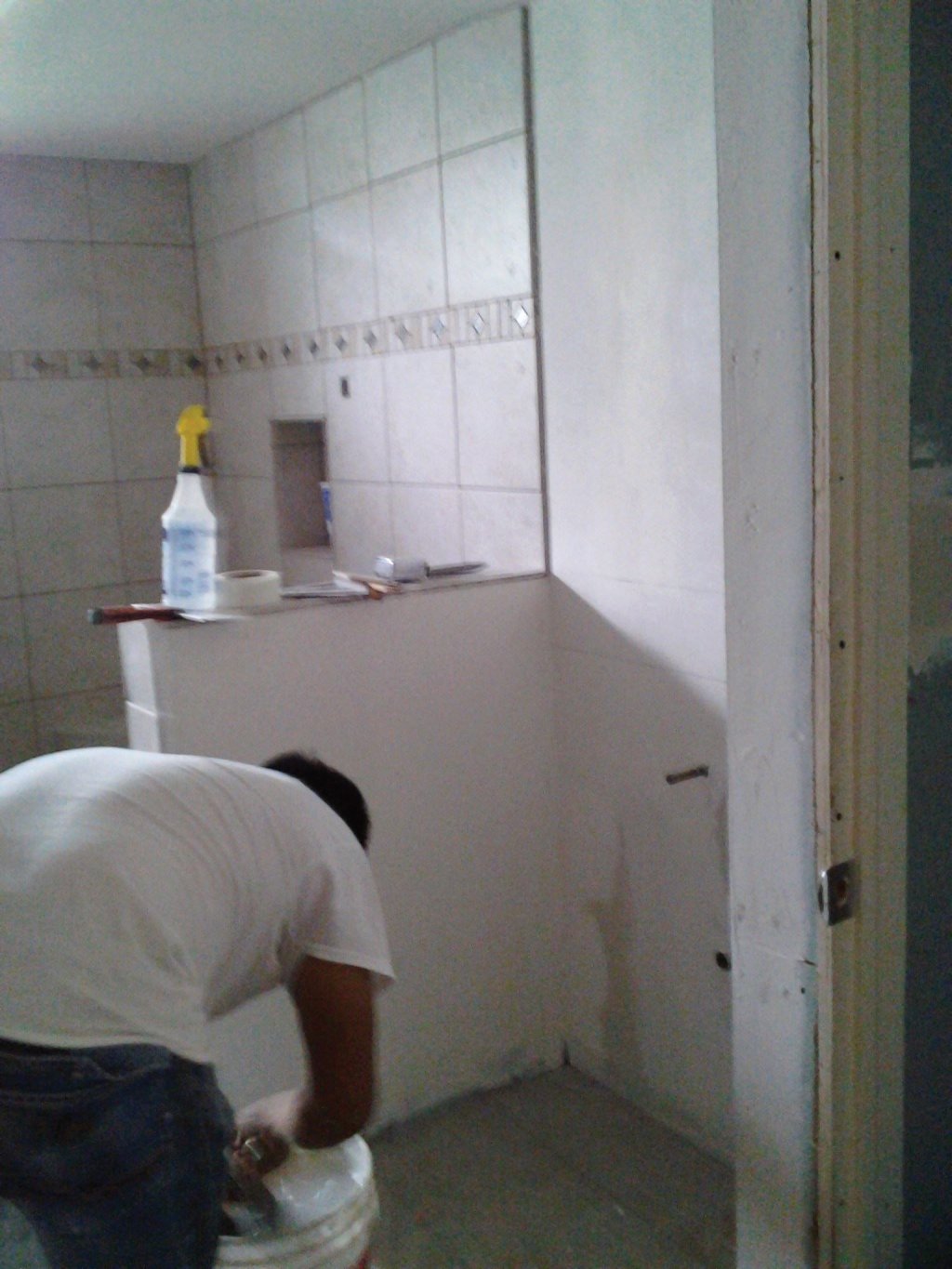 Non-skid flooring tiles were installed throughout bathroom and shower.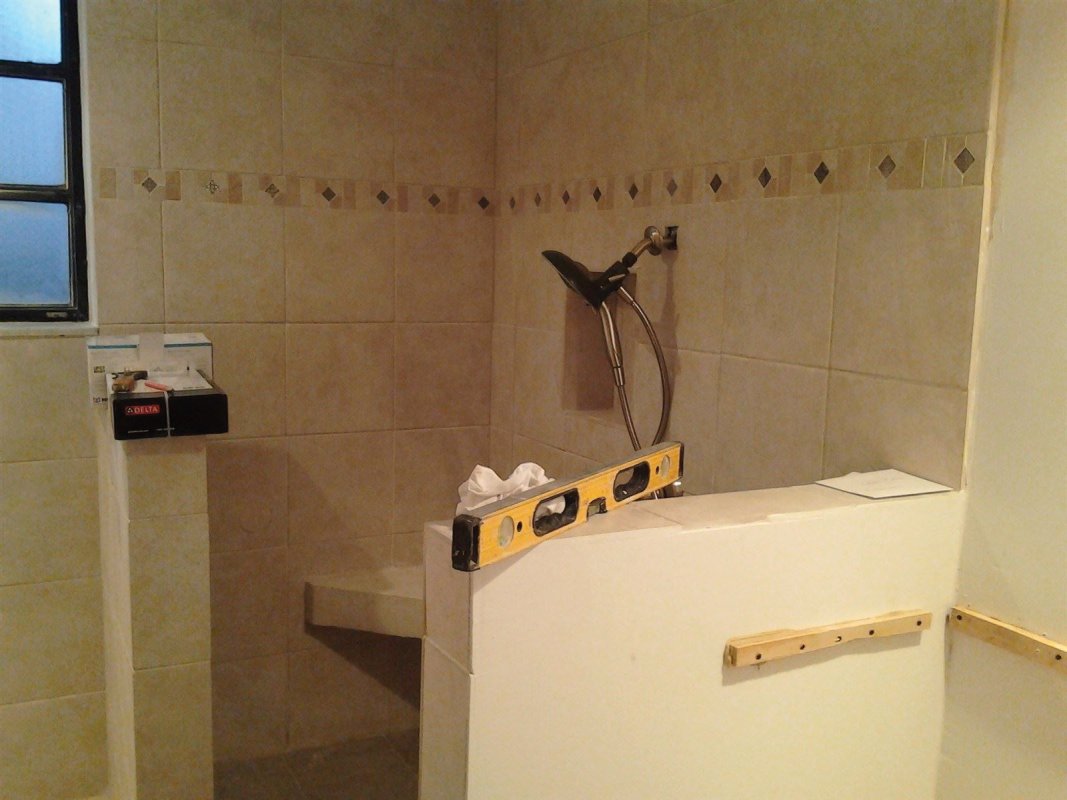 Shower half-walls being measured for glass splash guards.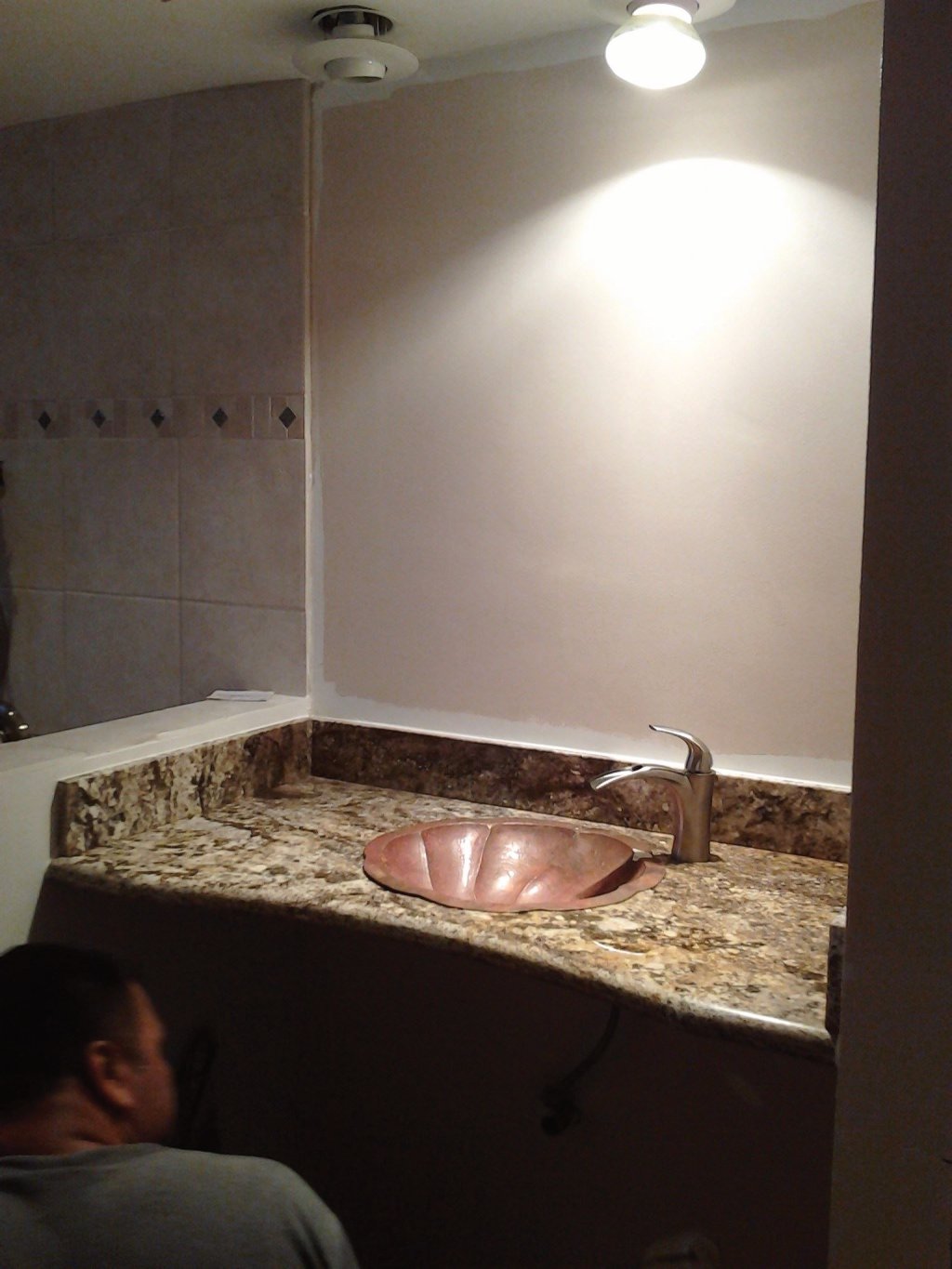 Vanity top, sink and faucet installed; open
             underneath for scooter access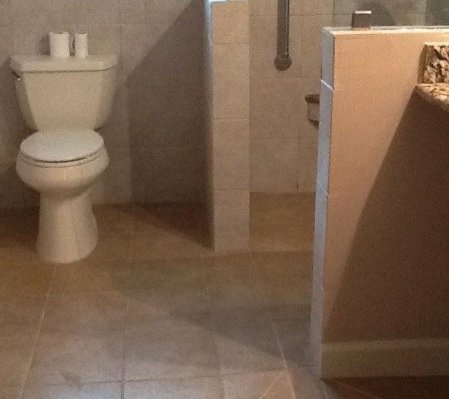 Curb-less shower entry; shower floor sloped to trench drains installed along interior shower walls which keep all water within shower boundaries and off the bathroom floor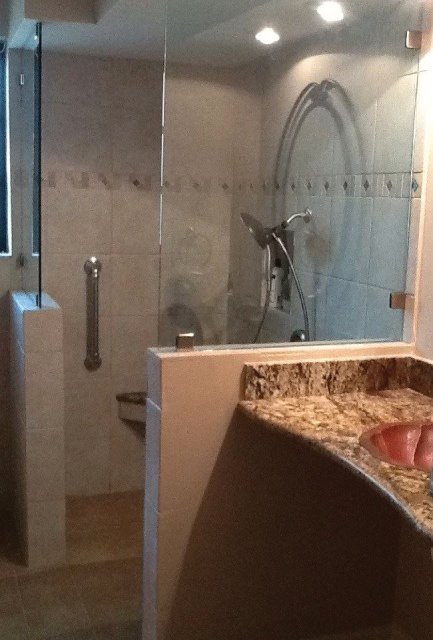 COMPLETION!
After months of frustration at being unable to take a shower or use her bathroom independently, the end result was a happy client whose updated bathroom now functioned to meet her needs.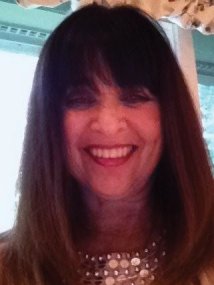 Susan Luxenberg, Pres.
   HomeSmart LLC
Categories: Project Files
/