| | |
| --- | --- |
| Posted on December 25, 2013 at 2:11 PM | |
We talk about adapting or building homes for aging in place as being critical for safe and independent aging,   most often with the focus on the aging client themselves. Adaptations include replacing tubs (when climbing over a tub wall gets too difficult ) with walk in showers, or installing comfort height toilets to counteract the difficulties many people  encounter when getting up from a seated position, or adding bars that help with balance issues.  Without question, all of these measures contribute greatly to safety and independence as we age. It's important to acknowledge that creating a barrier free environment will also positively impact the types of caregivers we attract and the quality of care we may receive in the future.
We recently adapted a home for a client who required a wheelchair for mobility.  Her biggest problems centered around her bathroom.  Between the narrow doorway and overall configuration of the space, she was unable to get her wheelchair inside the bathroom, relying  instead on her caregivers carrying her (or more accurately dragging her) through the bath in order to use the toilet. She admitted that she had considered renovating her bath to accommodate her failing health, but as she explained, her caregivers were "wonderful and willing to compensate and carry her throughout the home when necessary." It came as an unpleasant surprise and rude awakening when one of her aides dropped her en route from doorway to toilet, prompting our client to call us for help.  Our initial conversations included her main caregiver who admitted she did not like having to carry our client at all and was worried not only about the client's safety but her own. She expressed that if we could not provide solutions to the restrictive bathroom configuration, she would need to resign for fear she would ultimately injure her client. 
So let's acknowledge that if we want to retain quality caregivers, we need to set up safe, easy to negotiate spaces not only for ourselves but for them as well. Caregiving is often a difficult, stressful job and the last thing any responsible caregiver wants is to cause harm to their loved one, or get injured themselves and unable to do their job.
And while we're on the topic of caregiving, I recently received an email from a reader who found himself thrust into the role of family caregiver when his wife was diagnosed with a rare and deadly cancer three months after giving birth to their baby daughter.   Happily, his wife ultimately won her battle and survived the ordeal.  What they went through however proved to be such an extreme learning experience for them both, that he wanted to share his thoughts about effective caregiving in the hopes it would benefit others.   
"In the beginning it was an intense whirlwind of emotion and confusion as I did not fully understand what exactly needed to be done.  I had to quickly learn what was required of me and go above and go beyond these requirements for my wife.  I had to remain strong for my wife, my daughter, and myself. 
During my trials, and the trials of the many other caregivers I met along my journey, many lessons were learned.  Here are some of the best tips for being a caregiver that I have learned from my experiences.
USE RESOURCES TO BECOME INFORMED
Knowing all the options you have regarding treatment and all possible outcomes will help you feel more prepared for any decisions you might have to make.  Write any questions you may have down so that you don't forget them when you are with the doctor.  Remain organized with your information and your questions, and don't be afraid to ask about even the most minor things. 
ESTABLISH PRIORITIES
Prioritize everything that needs to be done. You may find yourself overwhelmed with everything, but prioritizing will help you organize and can make the entire experience easier.   
ASK FOR HELP
Consider hiring and/or enlisting the help of others for those things you don't absolutely need to be responsible for.  Friends and family are often eager to help, but they really don't know what would be most helpful.   A little direction can go a long way.  Asking for and accepting their help can make things considerably easier on you and your loved one. This alone will go a long way towards lowering your stress levels and helping you focus on things you need to get done. 
TAKE TIME FOR YOURSELF
When a loved one is ill and everything falls onto you, taking some time for yourself can make you feel selfish.  This is not the case however and can actually be very beneficial.  Taking this time to unwind can lower your stress levels, and allow you to focus greater attention to your loved one as well as the many things that need to get done.  If you fail to take any time for yourself, your stress levels will remain high and your ability to do anything will be greatly reduced.
USE TOOLS TO REMAIN ORGANIZED
There are many things that can help you remain organized and focused.  Clutter and disorganization will lead to higher stress levels and an inability to fully understand what needs to be done and where priorities lie.  Keeping a notepad handy to jot down reminders will help immensely.  Keep all important paperwork and information sorted into folders in one place nearby.  This way you never find yourself frantically looking for that one piece of paper with the important information you need at the last minute.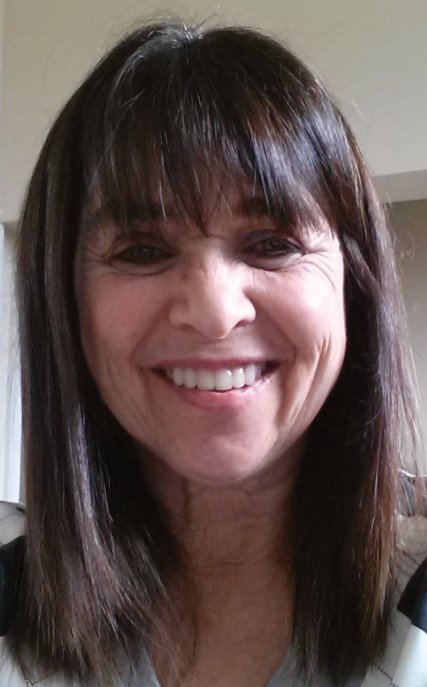 Susan Luxenberg
 President
 HomeSmart LLC
Categories: Fixing To Stay
/