| | |
| --- | --- |
| Posted on August 15, 2014 at 4:57 PM | |
Question:  Will modifying my bathroom negatively affect my home's value?
Answer: Actually, modifying your bathroom to make it safer and more accessible will improve the value of your home.  Many of the past solutions for accessibility were pretty institutional in design but today there are numerous alternatives that not only function to improve safety and comfort but also enhance the look of the space. The manufacturers are all aware that there are 77 million Baby Boomers who are looking to the future and demanding high end products to make their homes safe as well as beautiful.  Furthermore, this generation of Boomers is becoming educated in the concept of universal design – looking to create spaces that are comfortable for all users regardless of their physical abilities.  Think about it, if your bathroom – or for that matter any room in your home -  functions well for a wide range of users, young/old, short/tall, wheelchair bound or not, it becomes more desirable to a wider range of purchasers when it comes time for you to sell.
Question: My husband and I (both of us in our early 80's) live in a two story home and it is becoming increasingly difficult for me to climb the stairs to our bedroom. We do not want to leave this house but want to remain here for as long as possible. Can you explain both stair lifts and home elevators and whether either one is a practical solution for us? 

Answer: When deciding how best to adapt your current home both physical and financial considerations are key.  And since I do not know your particular situation or what your preferred type of housing would be if moving, I can only review the features, some pros and cons, and costs of both options and leave it to you to determine what might work best for your situation.
A stair lift is a motorized chair on a track that carries a person up and down the stairs. Stair lifts are typically attached directly to the stair treads, not the walls, so installation can be accomplished in under a day with minimal disruption to the house. In addition to quick installation, stair lifts can easily be removed when they are no longer needed.  Many companies purchase used lifts, then refurbish and re-sell them, so it is possible to recuperate some of the equipment costs when you are no longer in need of the lift.
Stair lift solutions are available for types of stair configurations - inside and outside - and can be battery operated, A/C operated, or A/C operated with battery backup. Each requires a grounded electrical outlet positioned near the unit to power it or to recharge the battery.
The cost of a stair lift is substantially less than a home elevator. Cost depends on simplicity – the simpler the unit, the straighter the stairway, the lower the cost.  A new stair lift installed on a simple, straight stair should cost under $4,000. Used ones will cost less. Pricing depends largely on the drive mechanism selected, the options you choose, for example battery-backup, remote controls, upholstered seat, etc., the length of the track (number of stairs it will travel), and the type of stairway on which it will be used. There are companies that will rent them which might make sense if needing for a vacation or seasonal home.
Stair lifts do have ongoing costs and regularly scheduled maintenance is recommended along with annual replacement of the battery (battery-operated units).
A home elevator is the better option for someone who is unable, or would have great difficulty transferring into a stair lift chair. A home elevator is a significantly more expensive option than a stair lift and one that can be difficult to incorporate into an existing home.
In order to install a home elevator, you need to find space for the elevator shaft. The first way to locate usable space is to look for downstairs closets,pantries, or powder rooms with clear floor space above on the second floor that can be incorporated into the shaft.  If none of that is available, a shaft could be built by taking space from an existing downstairs room and space from the corresponding room above to use for the elevator shaft.  This is a definitely a major (read expensive) remodeling project all one its own and very disruptive.  If there is no interior space available, an exterior shaft could be built with doorways to the interior cut into the exterior wall. 
Costs of home elevators vary significantly based on the number of floors spanned, the structural requirements for the shaft, electrical requirements, and the size and features of the elevator itself. Lower-end residential elevators begin around $15,000 and can cost upwards of $100,000 for more sophisticated or decorative models.
Home elevators require regular inspection and repairs and their maintenance costs are higher than those of a stair lift.
When it comes to deciding what makes the most sense for you, as with any modification for aging in place, you will need to weigh the emotional, physical and financial costs of moving as compared to the cost of the renovation and the value it brings as regards your comfort, safety and independence.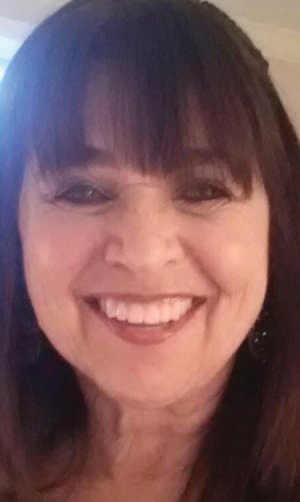 Susan Luxenberg
  President

  HomeSmart LLC
Categories: Questions & Answers
/